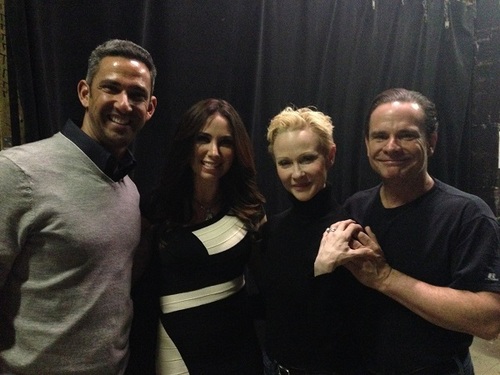 Photographed Left to Right: Jorge Posada, Laura Posada, Tracy Shayne (Carmen Berra), and Peter Scolari (Yogi Berra)
"Watching the relationship between Yogi and Carmen Berra reminded me of my relationship with Jorge and all the sleepless nights worried about the team and winning… it was very emotional. Peter, who plays Yogi, was absolutely amazing!!!"
Click here to read Laura Posda's exclusive Bleeding Yankee Blue interview.