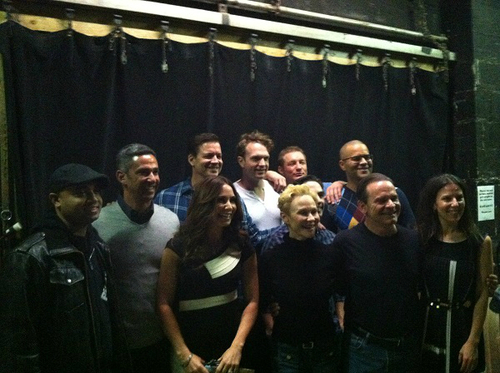 Photographed Above:  Jorge Posada and Laura Posada backstage in the wings after the show with Producer Fran Kirmser and the cast of Bronx Bombers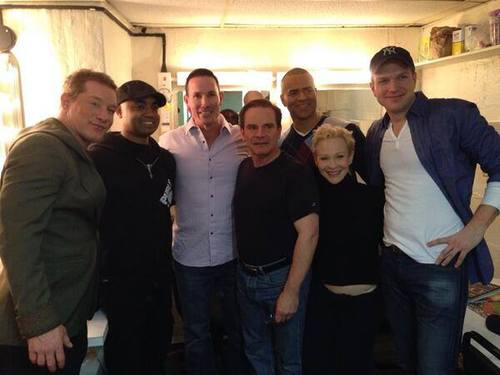 Photographed Above: Cast members of Bronx Bombers pose for a photo with John Flaherty.
The cast of Bronx Bombers were thrilled to welcome John Flaherty and Jorge Posada from the Yankees family to see the show on Saturday, February 1!  Read what they had to say about the play:
"I just saw #bronxbombers on Broadway and it was fantastic! Great job at connecting the generations of Yankee legends!!" -John Flaherty
"The cast of #bronxbombers really nailed the personalities of the Yankee legends! I felt like I was in the same room as the Babe and Micky!"- John Flaherty
———————-
For tickets, visit: http://bronxbombersplay.com/tickets/
Looking for an MVP Experience? We've got your bases covered. Visit http://bit.ly/MVPexp to find out about our Post-Show Talkbacks (free with the purchase of your ticket), Memorabilia Museum,
Steiner Sports collectibles and more!