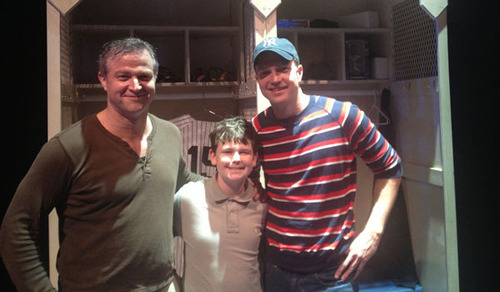 Photo Credit: sikids.com
"In the November issue of Sports Illustrated Kids, there's an illustration that imagines current sports legends such as Stephen Curry, Miguel Cabrera, the Manning brothers, and Brittney Griner sitting down at a Thanksgiving meal. Now imagine Yogi Berra calling together a dinner between Yankees legends, past and present, such as Derek Jeter, Babe Ruth, Mickey Mantle, Elston Howard, and Lou Gehrig. That would be pretty cool! And that's exactly what happens in Eric Simpson's play Bronx Bombers." Click here to read the full article.
- Max Mannis, an 11-year-old special correspondent for sikids.com.